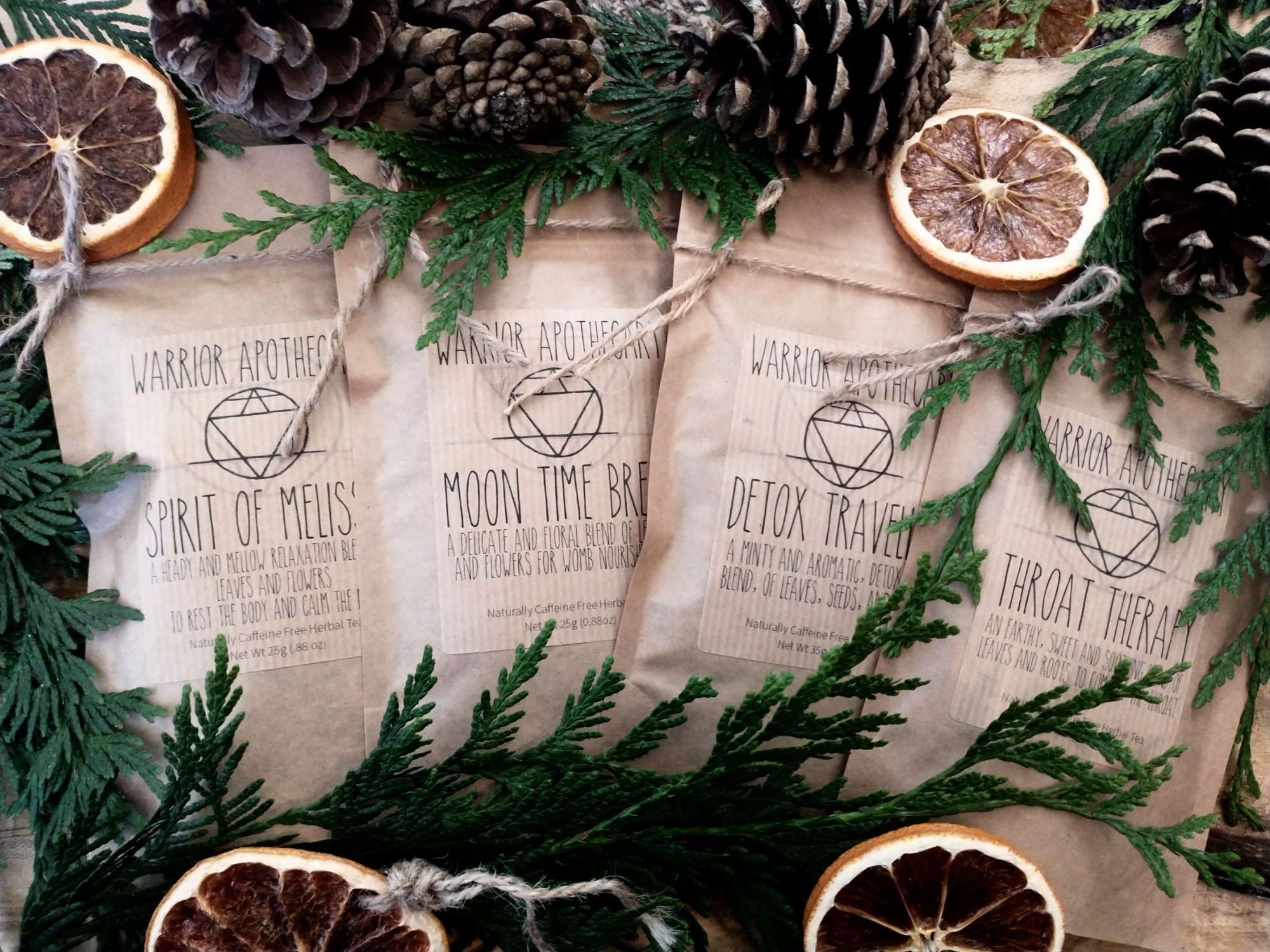 Our naturally caffeine free herbal tea blends are handcrafted in Wales with love using a base of native British herbs that grow wild and strong across our little island of 'Blighty'. They grow in various environments ranging from dense woodlands, rolling valleys and sun scorched meadows to the city wasteland as they fight to grow through the concrete cracks.
I've chosen robust, wild weeds from this native land for their vigour and affinity with our spirit. "We are not separate from this Earth; we are a part of it, whether we fully feel it in our bodies yet or not." ~ Sharon Blackie ~ 'If Women Rose Rooted'
Some of my favourite rambunctious herbs were introduced to the United Kingdom by virtue of the old nomadic trade routes that criss-crossed continents exchanging wares and knowledge. The herbal remedies and exotic spices gathered from these voyages carry their journeys and origins, woven into their narratives and names. From fables of gods to folk tales of mending, they deliver not only stories but wisdom once esteemed.
Many of us have forgotten the medicine that grows from our soil and feeds our souls. It's time to remember. With increasing strain on our natural world that is aggravated by plastics, pesticides and synthetic ingredients in our food and packaging its important for us to find safer, more natural alternatives for the health of the earth and ourselves.
At Warrior Apothecary we use biodegradable packaging made from recycled paper and source all packaging and ingredients as locally as possible. Keeping our carbon footprint to a minimum, we do our best to support a greener planet.